Air Travel
There are daily flights from/to Boise. Please see this list of non-stop destinations to Boise, which includes several international hubs (e.g. Seattle, Los Angeles, San Francisco, Chicago, Minneapolis). For those traveling internationally and/or light, it is sometimes less expensive to fly to one of these hubs and then get round trip tickets to Boise from/to that hub.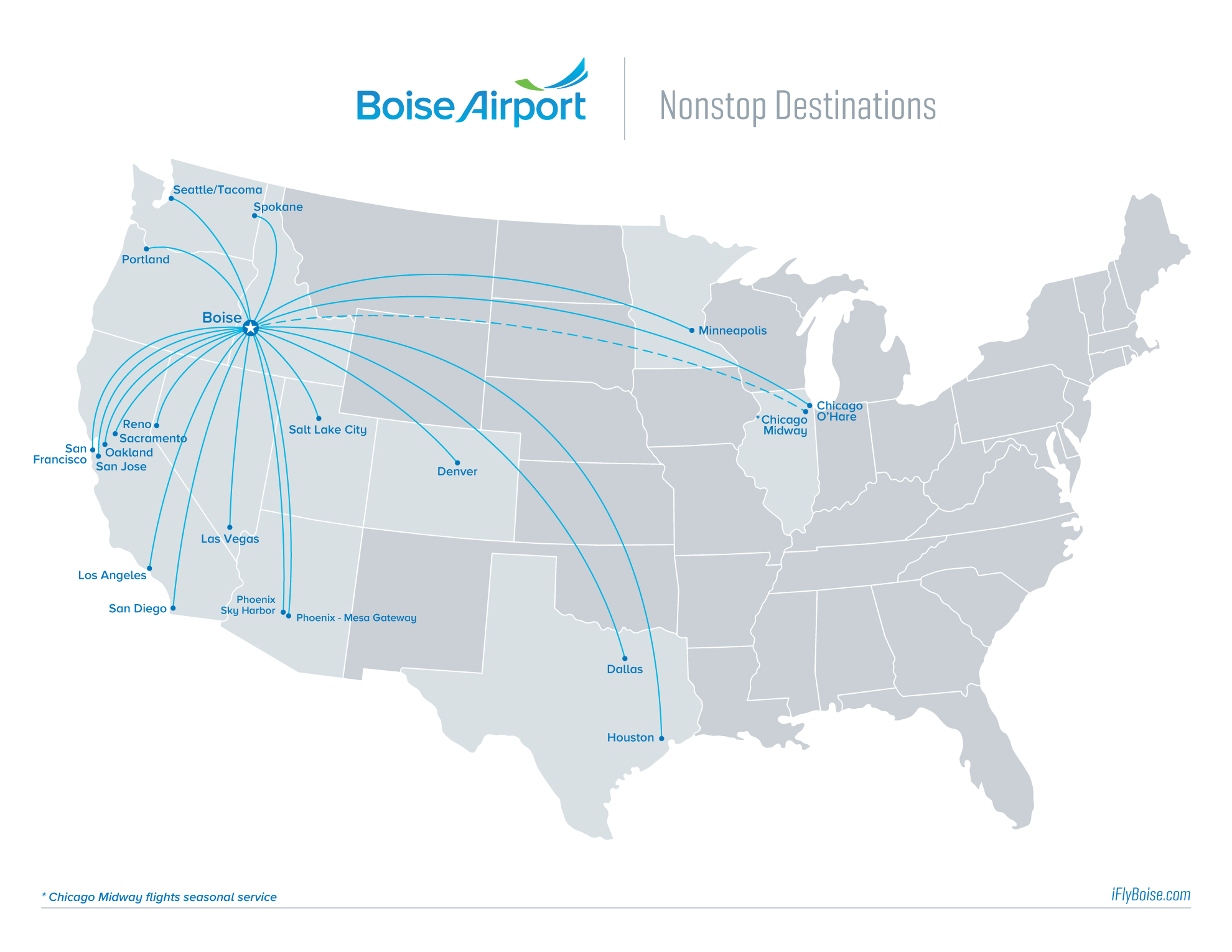 Ground Transportation
There is free transportation to the conference hotels:
Alternatively, you can take a taxi or use Uber or Lyft. The airport is only 10-15 minutes from the downtown area.
Parking at JUMP
Paid parking is available on the 3rd and 4th levels of the JUMP parking garage or in Simplot's below ground parking garage, both accessible from the Myrtle Street entrance located between 11th and 9th Streets. Please note, the below ground parking garage is only available after 4PM until 6AM on weekdays and all day on weekends. Credit/debit cards accepted only. More information can be found at Parking.